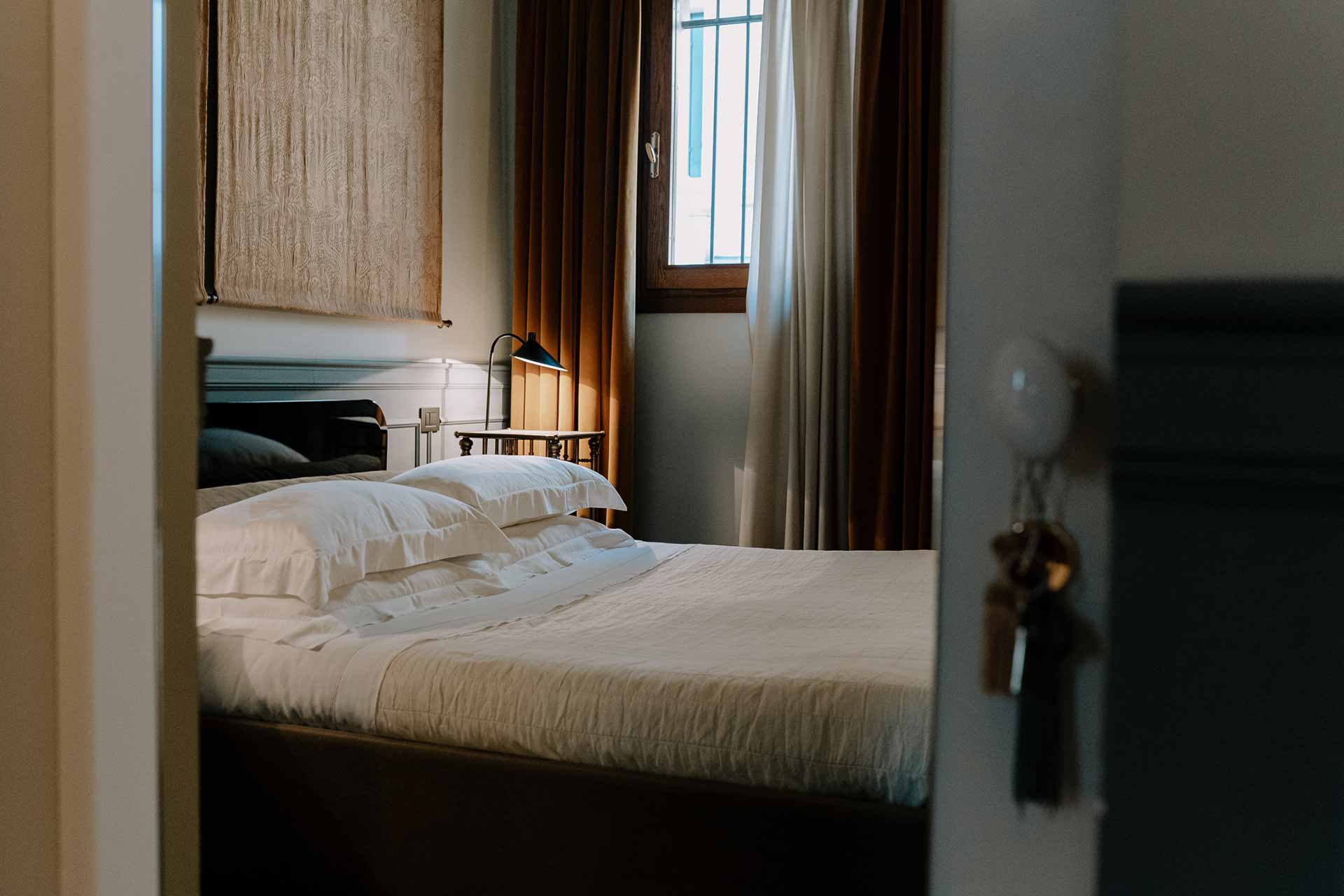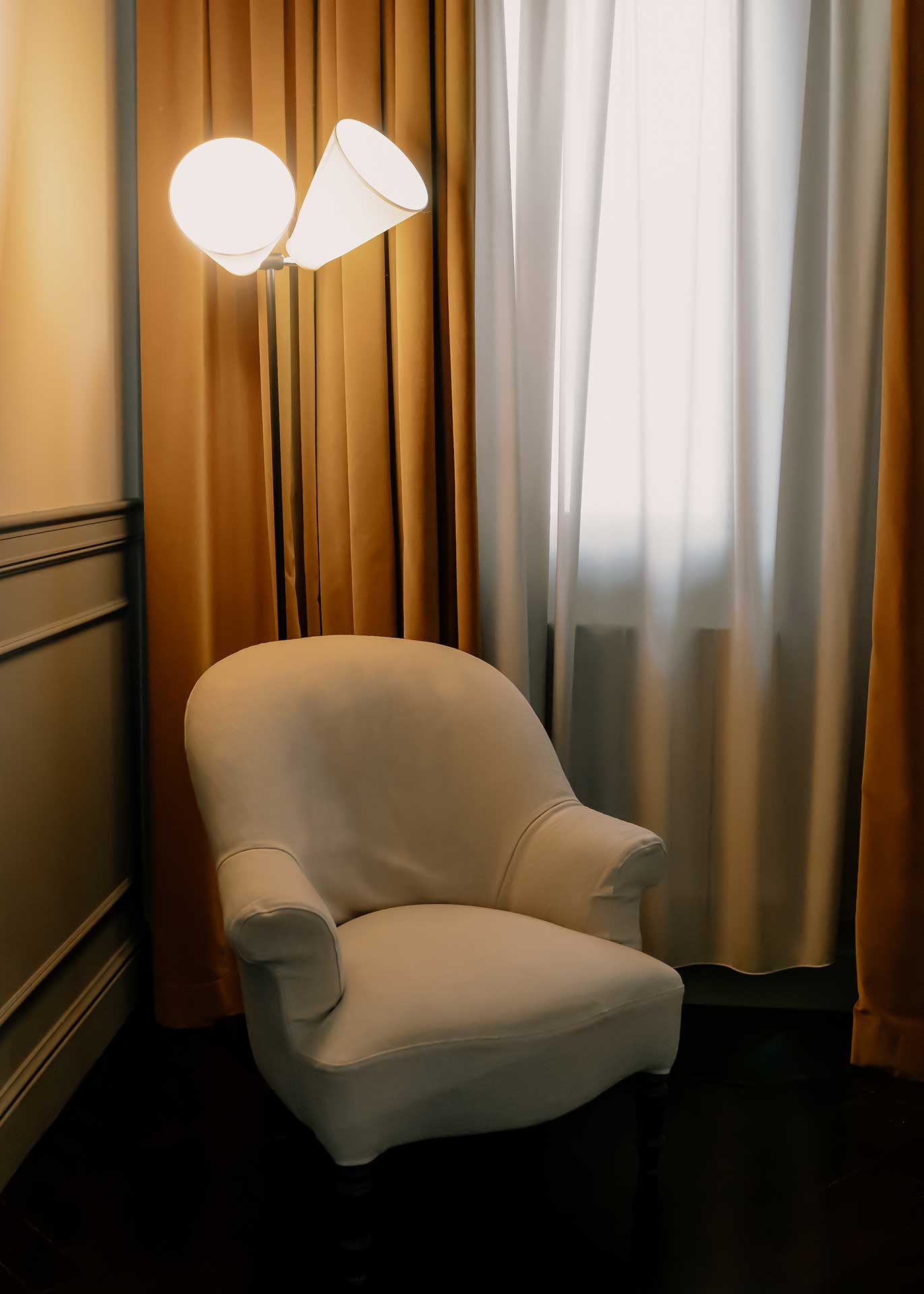 Welcome to the Decò Suite
The Decò tapestry, a very precious ornament hangs on the walls of this room. The two skylights on the ceiling give guests the feeling of having the sky in their room.
These are the elements that make this classic double room absolutely delightful and truly one of a kind.
In the Decò suite, immersed in the Devon&Devon bathtub, guests can also enjoy a wonderful view of the city roofs in an enchanting bohemian atmosphere.
From €190 per night
Check-in: after 2.30 pm.
Check-out: until 11:00 am.